Experience the great outdoors like never before – with QuadronX!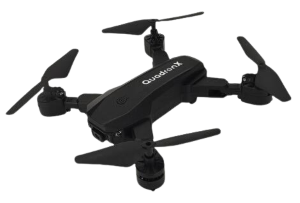 QuadronX is only available online – buying from the official website guarantees that you will get the best deal possible.
All you have to do is complete the shipping information on the website, pay for your order and let us take care of the rest!
ABOUT QUADRONX
Who hasn't at least thought about owning a drone? Ever since they became available to the general public, photographers and amateur video makers jumped at the opportunity. But nowadays, a drone is so much more than just a flying camera – it's a way for the whole family to have a common and entertaining hobby. It is also a way to see the world sometimes without even stepping one foot outside. But while many drones can be quite pricy or have poor quality, QuadronX stands out as an affordable yet highly user-friendly device.
THE BENEFITS OF QUADRONX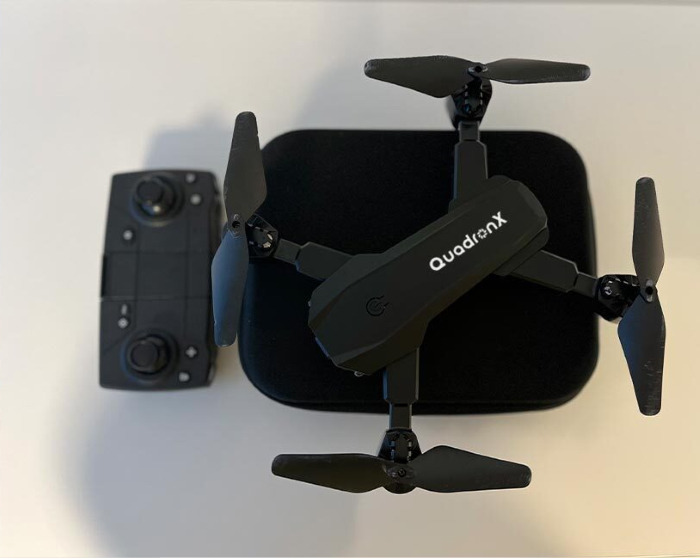 The issue with some drones is that they are not very portable. Sure, if you have a special case for them or use them for work, then finding space might be the least of your concerns, but for people who want a drone purely as a hobby, having a bulky device is not the best option. Luckily, QuadronX is extremely compact! Not only is it relatively small, but it also folds up, so it can easily fit in its case or a regular handbag/backpack. Another issue with drones is that they are quite expensive. That's why total newbies decide against purchasing one – who wants to risk losing or damaging a device that costs hundreds? But QuadronX is so affordable you'll be able to use it right away or even get it for your kids, without much worry. Smart technology, emergency landing function, and blade protectors are also there for extra security. So, from drone enthusiasts to total amateurs – QuadronX will be great for everyone!
WHAT TO EXPECT FROM QUADRONX?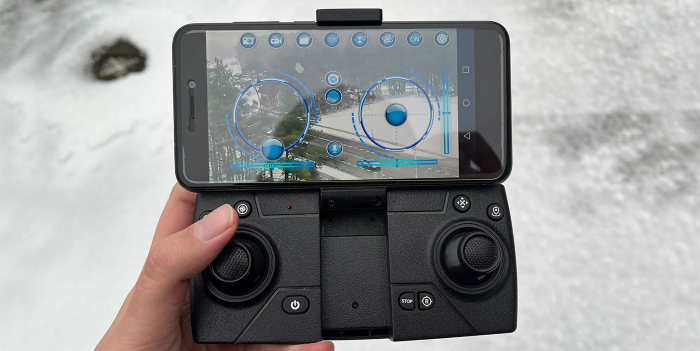 This device has so many features it's hard to name them all. But the best one, by far, is how simple it is to master. Sure, just like with any drone, it might take a bit of practice to get the controls right, but QuadronX makes the process really simple. The instruction manual clearly shows all the ways you can start up your device, and if you download the complimentary app, it would be even easier. Once your drone is up in the air, with a bit of practice, you'll be able to move it around with no bother. QuadronX offers great stability, FPV camera real-time transmission, gesture controls (perfect for home videos or holiday selfies), and a return home option if you're worried that it might go too far away. The app also allows you to add special effects to your recording or easier control of the device.
MAIN FEATURES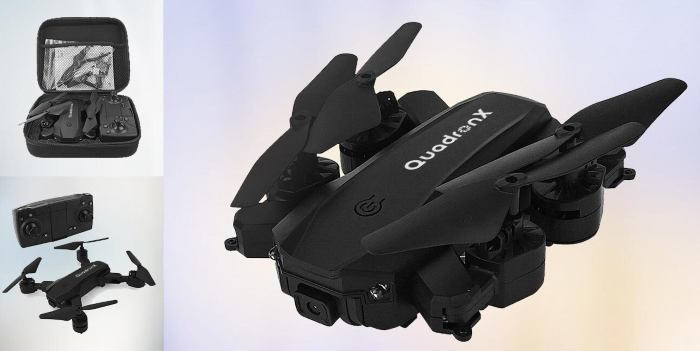 Wi-Fi real-time FPV: linking your smartphone to the drone via the app is straightforward and takes no time at all. So, you'll be able to choose either simple controller operation or to link your phone to take photos and videos.
Compact and foldable: QuadronX is very light and conveniently portable. You can carry it in its own case that includes replaceable blades and blade protectors or simply carry it in your own bags.
Smart features: you can control the camera and film videos by using simple gesture recognition, so you won't even need an assistant to make holiday clips that will blow everyone away.
Exceptional stability: the last thing that a new drone user wants is overly complicated controls. Luckily, QuadronX requires minimal practice to figure out the use. And blade protectors are there in case the first practice round gets bumpy.
HD camera: take an awesome selfie or capture 1080p quality videos from any side.
Special effects: do you want to add something special to your photos and videos? Now you can! With QuadronX, you can use a user-friendly mobile application to add special effects or music to your footage.
Easy to use: you can either use the controller or the app, use gesture recognition and overall find a way that works best for you. With a decent range and battery life, this drone is great for experts and beginners alike.
Pocket-friendly: don't overpay for an expensive device that you'll be afraid to damage. Explore all the benefits of having a drone without emptying your pockets – especially now when QuadronX is available at a great discount with FREE shipping!
IS IT WORTH GETTING IT?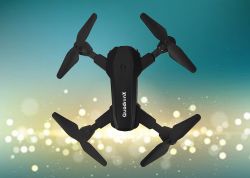 Absolutely! If you always wanted a drone but were held back by its size, price, or your own lack of experience – don't worry because QuadronX is compact and foldable, highly affordable, and user-friendly. Use it to capture holiday footage, make your own home videos, or simply entertain yourself from time to time. QuadronX will let you enjoy all the benefits of having a drone and can even end up being a fun hobby for the whole family. So, let your ideas fly high with this handy drone!
QUADRONX PRICES IN POLAND
SPECIAL OFFER: for a limited time, QuadronX is running a promo in Poland that allows you to get this user-friendly drone for only zł 959.98 zł 479.99!
HOW AND WHERE CAN I PURCHASE QUADRONX?
QuadronX is only available online and can be found on the official website. Buying directly from the official store ensures that you get the combination of the best price and quality.